Convenient Shopping Is Right In The Neighborhood
Arlington Ridge is located in the heart of Florida near major attractions and destinations.
When you live at Arlington Ridge, virtually anything you need for everyday living in "right in the neighborhood.  Just outside our convenient back gate, you'll find two excellent shopping centers, featuring Publix and Winn-Dixie grocery stores, a Walgreens Pharmancy, several casual dining restaurants, and a selection of banks and other retail stores.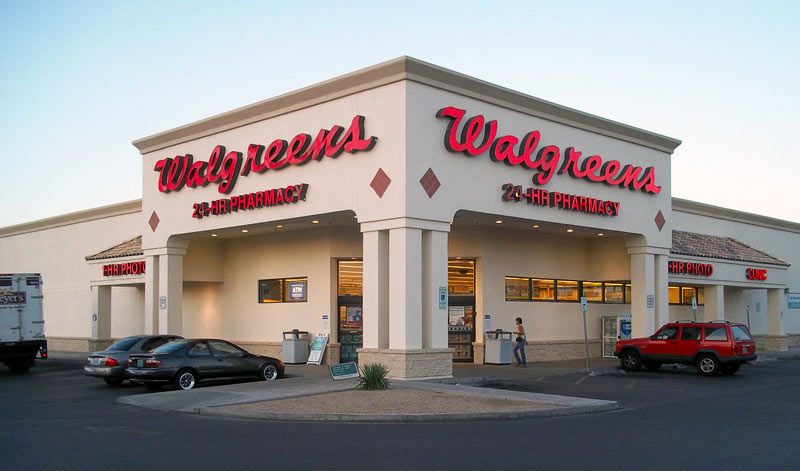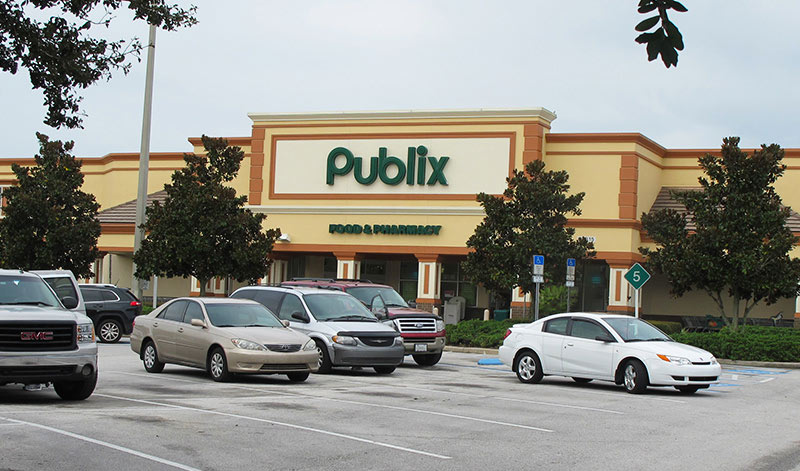 And you won't have to go far for even more shopping and dining variety, as the department stores, discount clubs shops of the recently remodeled ViaPort Mall, Cleremont, and The Villages are all within a 15 minute drive from Arlington Ridge's front entrance.
For special shopping and dining experiences, you'll want to visit Brownwood Paddock Square, a brand new center about 15 minutes from Arlington Ridge. Themed as an old Florida town, Brownwood offers entertainment, both casual and fine restaurants, delightful taverns, and specialty retailers.
Enchanting MT. DORA Is The Perfect Shopping Day Trip
In addition to all the shopping options in our immediate area, You'll love taking day trip to the enchanting Florida town of Mt. Dora. Here time seems to stand still with it's old fashioned charm and outstanding selection of antiques, restaurants, and specialty shops.
And if you schedule your visit well, you will enjoy one of the many festivals held on Mt. Dora's city streets several times a year.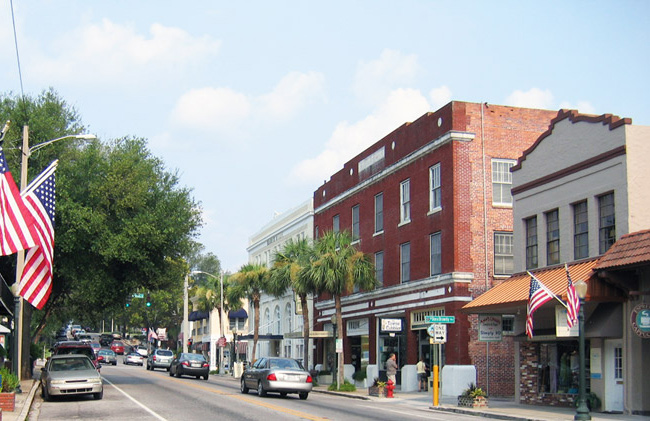 Other Close By Attractions
| | |
| --- | --- |
| Bok Towers | 70 mi |
| Busch Gardens | 80 mi |
| Citrus Tower, Clermont | 36 mi |
| Cypress Gardens | 65 mi |
| Daytona Beach | 75 mi |
| Epcot center, Orlando | 45 mi |
| Homasassa Springs | 40 mi |
| Kennedy Space Center | 60 mi |
| Juniper Springs Ocala National Forest | 40 mi |
| Legoland, Winter Haven | 65 mi |
| | |
| --- | --- |
| Marineland of Florida | 100 mi |
| Orlando Int'l Airport | 49 mi |
| Sea World | 50 mi |
| Silver Springs, Ocala | 65 mi |
| Daytona Beach | 48 mi |
| Sunken Gardens, St. Petersburg | 105 mi |
| Tampa Int'l Airport | 85 mi |
| Walt Disney World | 45 mi |
| Weeki Wachee Springs | 68 mi |
| Winter Garden Outdoor Mall | 35 mi |
| Winter Park | 58 mi |
Florida Lifestyle and Attractions