Our Customers Speak For Themselves
Customers And Homeowners Talk About FLC And Arlington Ridge
Arlington Ridge customers and homeowners are so enthusiastic about their community, that they want to tell the world about it.
Below you'll find videos and quotes from people who love calling Arlington Ridge home.
Browse through them and learn about what they think is important in choosing your Florida retirement community.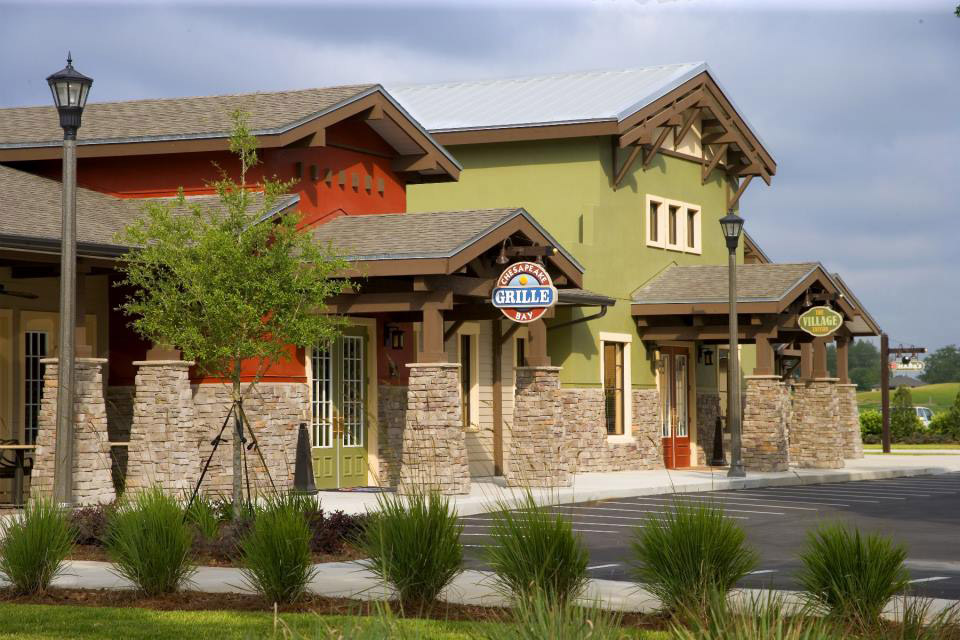 "Great sales staff. Gorgeous retirement community, lots of interesting clubs and things to do. Nice display of home floor plans. We purchased a Vanda model."
Jeanette Heideman – Verified Resident
"Bob and I continue to be so excited about building our new home in Arlington Ridge. We have really gained a lot of respect and gratitude for what all it takes to make it happen! We really appreciate the pride and detail that y'all provide to ensure it's right!!! Thank you so much for this pleasurable journey."
Bob and Mary E. – Leesburg, FL
"AR community is the one to choose for retirement. After looking at other retirement private communities, we found that Arlington Ridge gave me the best options on homes, to be able to move doors, inside walls customize it as I wanted, that was a plus. Restaurant, gym, pools, movie theater, green areas are very well kept and clean. After me and my spouse moved in we met our neighbors and gave us the sense of community, everyone says hi, very friendly, if you are looking for tranquility, nice neighborhood and quality homes, we highly recommend AR, we moved here from Miami in December and love it."
Kevin B. – Verified Resident
"We love our new home and everything your craftsmen have put into it..
First of all, this letter is unsolicited. Over our lifetime, my wife and i have bought and built eight new homes.. Our experience with your company, FLC, has been the best of all. We love our new home and everything your craftsmen have put into it."
In particular, we would like to mention your 'Go To Man', John!! While being a loyal and true company man, he was and is most helpful, courteous, efficient and prompt in handling whatever 'glitches' we ran into..
"I love working with you and your staff.. Our house building experience with you is the best I've ever had….. Thank you so much."
M.E.–Leesburg, FL
"I have inspected a few homes here and it is a very nice 55+ gated community with guards at the gate house. It has a well maintained golf course and village center. There is a club house, bar, restaurant, banquet area with stage, movie theater, pool, gym, sauna and spa. Very nice place and friendly people."
Frank Carr – Verified Resident
"Although they were nice communities, Top of the World and The Villages were just to expansive for us. It was like living in the city. We wanted something with a small community feel with friendly people and a central activity area.
"One of the best features of Arlington Ridge is that FLC is a true custom builder that does not "gouge" you when it comes to customizing your new home. We were very impressed when we were told that FLC will move interior walls and door locations without charge. We have talked to other "custom builders" that lure you in with a low price and then nickle and dime you on even the most simple change to their plans and that's even IF they will change their plans.
"I have also researched FLC and discovered how well respected they are in Lake County and especially with the City of Leesburg!
"We looked at a lot of retirement communities, and nothing compares to the friendly people at Arlington Ridge"
Gerry F. Punta Gorda, FL
We would also like to mention that Jose and Melissa were wonderful to work with too."
Roger & Margaret W. Leesburg, FL
GREAT PLACE. We want to call Arlington Ridge home."
Mary Lea & Tom B, – Bethany, CT
"I just wanted to email you and let you all know that we are happy with our new home and the quick service we have received in regards to any problems that we have… I would not hesitate to tell anyone to build with you."
Ann S. New Hamburg, ON
"We had a great experience and would recommend this community to our friends.The staff was very helpful and friendly. The host family were very friendly and helpful in answering our questions.The amenities are great and we had a great time on the golf course."
Donald & Christine S. Stuart, FL

Arlington Ridge Video Reviews
Listen To What These Arlington Ridge Residents Say About Their Home Building Experience
Learn More About Arlington Ridge
CONTACT US TODAY