What You Should Know Before You Decide On Your New Florida Home
Finding a new home in Florida can be both fun and stressful. To help you make the right decision, we suggest that you ask a few basic questions of any community you are considering.
Do I get a Home Warranty in writing?
If a builder is dedicated to quality, why not offer a written, detailed to give you assurances that you are going to be happy with the construction of your new home?  At Arlington Ridge, FLC is pleased to offer TWO warranties on each home we build.  First we give you a one-year comprehensive Builder Warranty that covers just about every component of your home.  Then we back that up with a 10-YEAR INSURED WARRANTY from Residential Warranty Corporation (RWC), one of the country's best known warranty companies.
How long has the builder been in business and how many other communities have they built and completed?
Arlington Ridge's builder FLC has been building beautiful communities and homes especially for active adults for more than 35 years, and we're one of the largest and best known developers and builders of over-55 communities in Florida.
We've completed more than 3,500 homes to our customers complete satisfaction. Along the way, we've won numerous national awards for the quality of our communities. Make sure that your builder has the staying power to complete the community and will be around to give you the warranty service you deserve.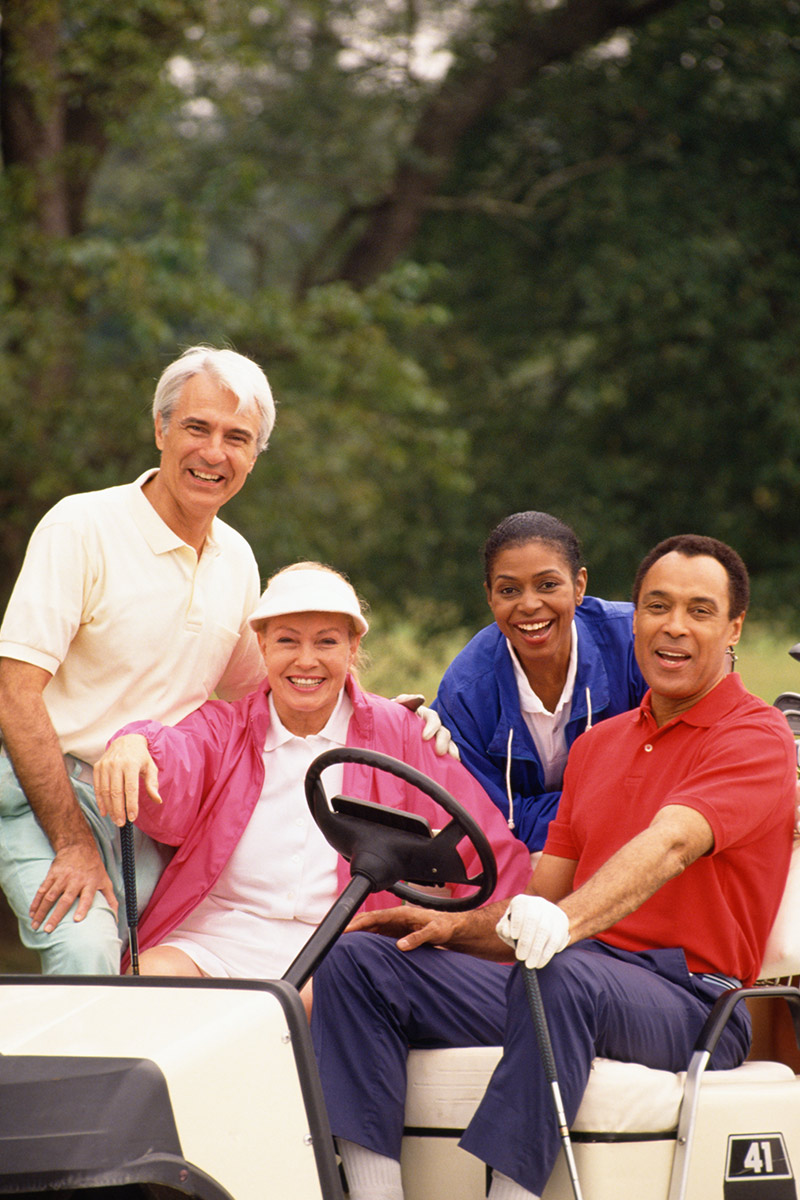 What is your cost per square foot of air conditioned space?
Are you paying inflated prices based on cleverly designed floor plans and model furnishings? We suggest you compare the actual cost of per square foot of living space for the homes you are considering to make sure you maximize the value of your new home. At our Arlington Ridge Central Florida retirement community, the square footages and prices of our homes are clearly labeled on all brochures and web materials.
Are there "hidden" costs in your home purchase, including Closing Costs
and other charges that are not actually a part of your home?
When you are considering a new home in a Florida retirement community, please review the contract and disclosure statements carefully. Are you being asked to buy a lot of options and absorb thousands of dollars in closing costs that are not included in the original sales price? At Arlington Ridge, our closing costs are exceptionally low, and we clearly disclose them to you so that there are no surprises.
What is the true costs of living in the community you are considering?
Some Central Florida retirement communities may quote you relatively low monthly association fees, but there may be other fees for leased community facilities or extra charges for services. Arlington Ridge fees are lower than most other Central Florida communities and we clearly lay them out for you, including a detailed list of services that are provided as part of your monthly cost.
If you get the right answers to these questions, then you are dealing with a builder who has your best interests at heart.  Your Arlington Ridge sales counselor will be pleased to answer these questions and give you all the facts about FLC and the homes we build.
Learn More About Arlington Ridge
CONTACT US TODAY